7cBeauty manages the entire life cycle of skincare and fragrance, from its creation to its distribution in France and internationally.
We coordinate the different stages from formulation, olfaction, bottle, packaging, regularization, as well as commercial and marketing strategies.
We develop skincare and fragrances lines on the basis of license agreements.
A specific regional or international distribution strategy is developed for each brand, integrating different cultural approaches according to countries.
Expertise of more than 10 years and a strategy based on a long-term collaboration with all partners and on the control of the processes of creation, production and logistics.
Who trust our work
Estée Lauder
Roland Garros
Coty
Bvlgari
Tailored Perfumes
The7cGroup is member of France's FEBEA (Féderation des Enterprises de la Beauté).
As well, we produce our skincare line in France: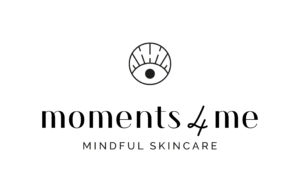 Moments4me Mindful Skincare inspires and motivates customers to take a moment each day, or a few times a week, and relax using one of our safe and natural products.
Our Made in France, ergonomic, 100% natural and biodegradable Bio-cellulose flexible masks perfectly fit on eyes and mouth. The masks seal well to the face, locking in all the active ingredients of the serum. This provides a better absorption, as the masks acts like a second skin, maximizing the cosmetic results.
Our products are mindfully developed by our biologists with active ingredients. Our laboratory is based in France, certified and recognized standard ISO22716, GMP certified by Bureau Veritas Certification. All our products are EU and U.S. compliant, both of which have a high degree of standards for safety. (EU Cosmetic Regulation 1223/2009) We use safe raw materials, sterile, toxin free, eco-friendly, biodegradable and extraordinarily pure.
Moments4me Brightening Face mask won in the finals for Queen Annual Beauty Awards for 2019 Department store-Level Masks , currently in competition with Sulwhasoo, Shiseido, and Darphin. Queen is a famous TV Beauty Show owned by TVBS News/Media company and is famous in Asia like Taiwan, Hongkong, China, Malaysia, Singapore, etc.